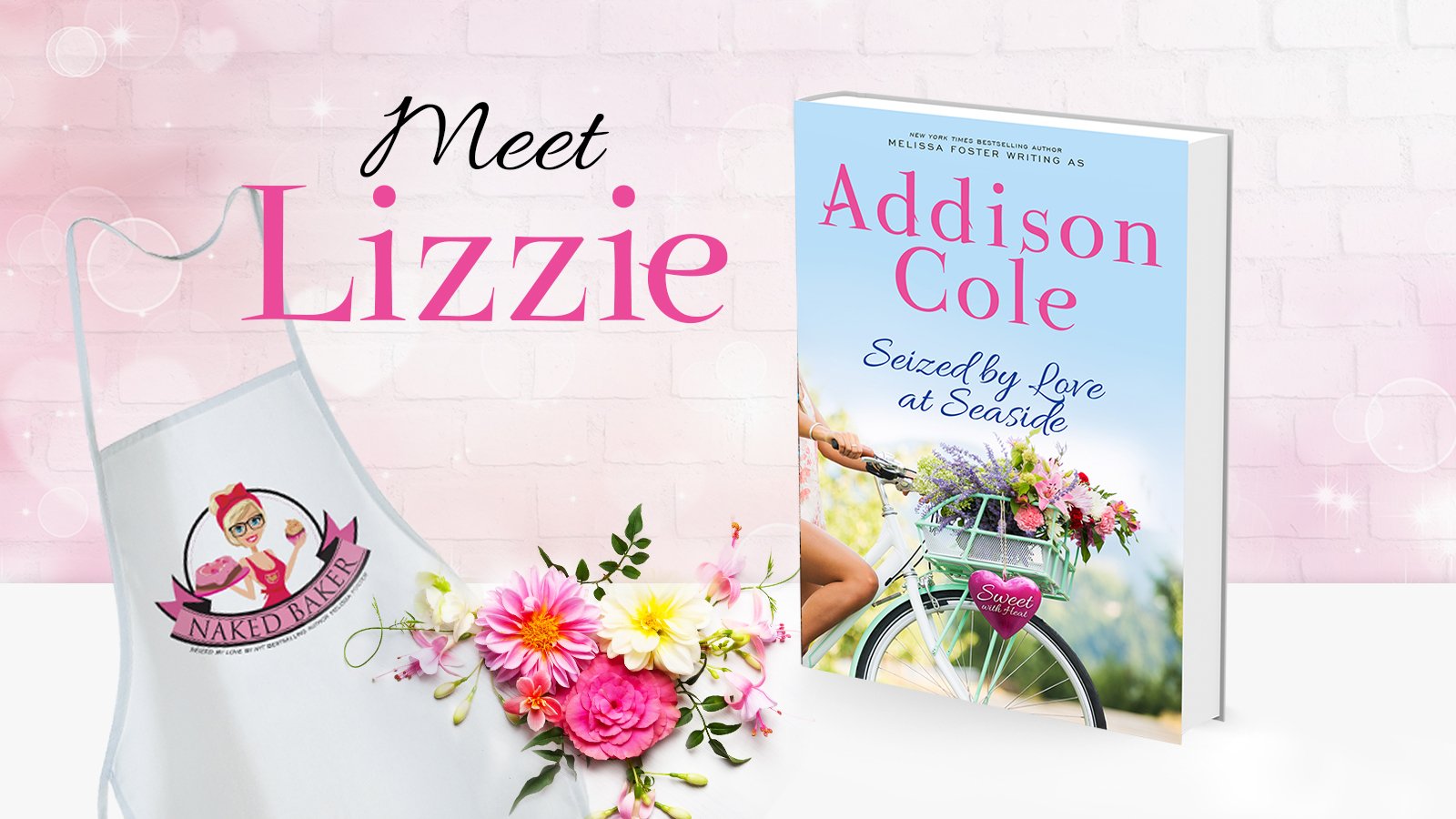 Free in Kindle Unlimited
Lizzie Barber runs a successful flower shop by day and secretly hosts the Naked Baker webcast at night to help pay for her younger sister's education. To keep friends and family from finding out about her sexy secret, she's put her social life on hold until her sister's education is paid off and she can stop filming the webcast.
Blue Ryder fell hard for Lizzie when he met her a year ago, and he hasn't been able to get her off his mind since. Everything about the feisty little brunette, cuts straight to his heart. Though Lizzie has turned down every invitation he's extended—Blue is not about to give up trying.
Renovating Lizzie's kitchen brings Blue further into Lizzie's life, and the oven is not the only thing heating up. One night and one powerful kiss changes everything. But when Lizzie's secret is revealed and the safe bubble she's hidden in shatters, true love may not be enough to put the pieces back together.
Seized by Love at Seaside is a Sweet with Heat novel and conveys all of the passion you'd expect to find between two people in love without any graphic scenes or harsh language. If you're looking for a more explicit romance, pick up the steamy edition, Seized by Love, written by New York Times bestselling author Melissa Foster. Addison Cole is Melissa's sweet-romance pen name.
Click to Read the First Chapter