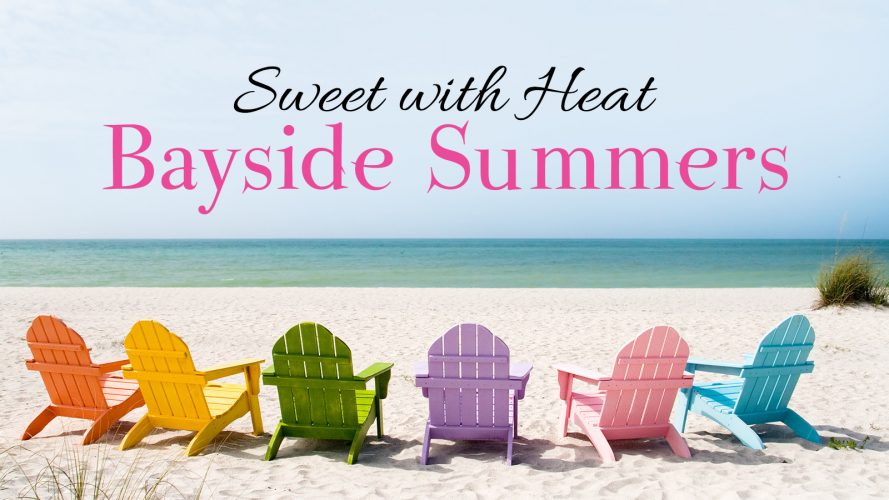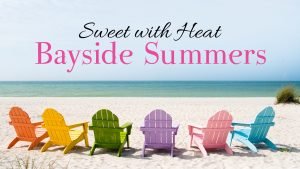 Free in Kindle Unlimited
READ the FIRST CHAPTER
As the co-owner of Bayside Resorts, Rick Savage has a fabulous job working with his best friends and brother, and a thriving business in Washington, DC, which he'll be returning to at the end of the summer. Spending time with his family is great, but being back on Cape Cod has unearthed painful memories. When sweet, smart, and overly cautious Desiree Cleary moves in next door, Rick is drawn to the sexy preschool teacher, and she just might prove to be the perfect distraction.
Running an art gallery was not in preschool teacher Desiree Cleary's plans, but after being tricked into coming to her impetuous, unreliable mother's aid, she's stuck spending the summer with the rebellious half sister she barely knows and a misbehaving dog. If that's not frustrating enough, she can't escape the sparks igniting with her strikingly handsome and pushy neighbor, Rick, who makes all her warning bells go off.
Passion ignites as Desiree and Rick spend long summer nights sharing heartfelt confessions and steamy kisses. For the first time in years Rick is enjoying life again instead of hiding behind mounds of work miles away from his family. Desiree has touched him in a way that makes him want to slow down. Only slowing down means dealing with his demons, and he isn't sure who he'll be when he comes out the other side.
Sweet Love at Bayside is a Sweet with Heat novel and conveys all of the passion you'd expect to find between two people in love without any graphic scenes or harsh language. If you're looking for a more explicit romance, pick up the steamy edition, Bayside Desires, written by New York Times bestselling author Melissa Foster. Addison Cole is Melissa's sweet-romance pen name.