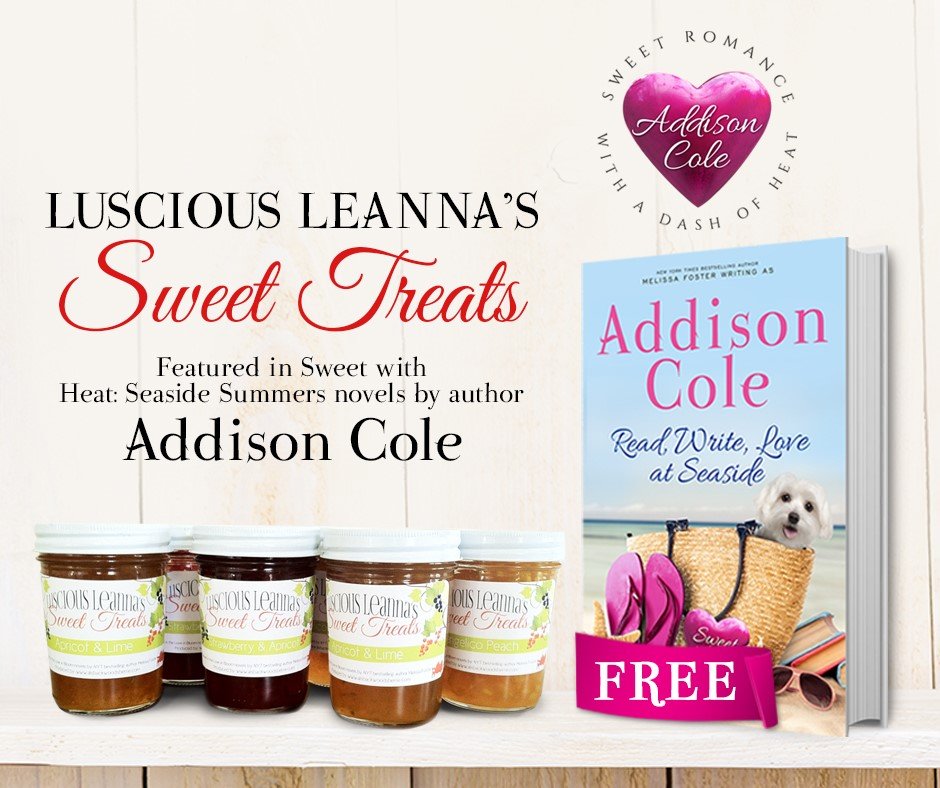 Now you can get the same Luscious Leanna's Sweet Treats that you have read about in READ, WRITE, LOVE AT SEASIDE on Amazon.com! All of Luscious Leanna's Sweet Treats are produced exclusively by Al's Backwoods Berrie Co. "Homemade Jams from America's Hometown!"
Did you know that in addition to being delicious, eating Jam is actually beneficial to your health?  Aside from the obvious benefit that this energy-boosting spread is a healthier choice than butter or margarine for those watching their cholesterol, according to this fascinating blog post from Gourmet Food Clubs, there is a whole list of health benefits to eating jam including maintaining weight control and slowing down the aging process!  Check out the full list of benefits here.
Now that you have the lowdown, choose your flavor! Just like a cool summertime drink, Luscious Leanna's Apricot and Lime will bring you back to that day on the beach last summer.  Spread on your favorite fresh bread, or cracker for the perfect anytime snack! Strawberry and Apricot hits you first with a punch of strawberry followed by a very smooth Apricot finish. This jam is great on toast but also goes great with your favorite salad dressing, to turn any salad into a summertime treat. Looking for a jam to bring to any summer get together? Frangelico Peach is the perfect mix of fresh peach flavor with a hint of the almond from the Frangelico liquor. This jam does contain nuts and alcohol.
Other flavors include Sweet Heat, Strawberry Spice, and Watermelon.  Whether you like your jam spicy or sweet, Luscious Leanna's has a flavor for everyone to enjoy!
Happy jamming!
Xo,
Addison